There it is. You feel it?
There it is again. And again. Wait a second –
It's everywhere.
It's that rare electricity that's been not-so quietly surging through Charlotte for the past two weeks, culminating in today's Super Bowl. You've felt it everywhere because you've seen it everywhere. It's in the jerseys and the car flags, the pep rallies and flash mobs. You see it in the Panthers-blue skyline that has lit the night, you've tasted it in silver and blue macaroons, your social media feeds are filled with endless Panthers hype videos. And, of course, you see it in the omnipresent and perpetual dabbing that has remained an ever-present anchor to this roaring showcase of Carolina pride.
(here's the dab's origin, if you somehow haven't looked yourself yet)
The Carolina Panthers' sudden run to the biggest stage in American sports has almost certainly had a positive effect on the local economy between two high-profile home playoff games, the bonus hospitality income that comes with them and the exponentially increased merchandise sales. Someone smarter and more motivated than me could probably produce a sound study that could tell you the added amount of dollars that are flowing into local businesses, and that number would probably be pretty satisfying.
But that energy? That excitement? That flavor and fun that has let you wear football jerseys and dab with your friends and coworkers?
There's no study that can quantify that.
That kind of energy doesn't come around often, and Charlotte is soaking it up. Regardless of what happens in the game tonight, the city of Charlotte won't forget this Panthers season very soon.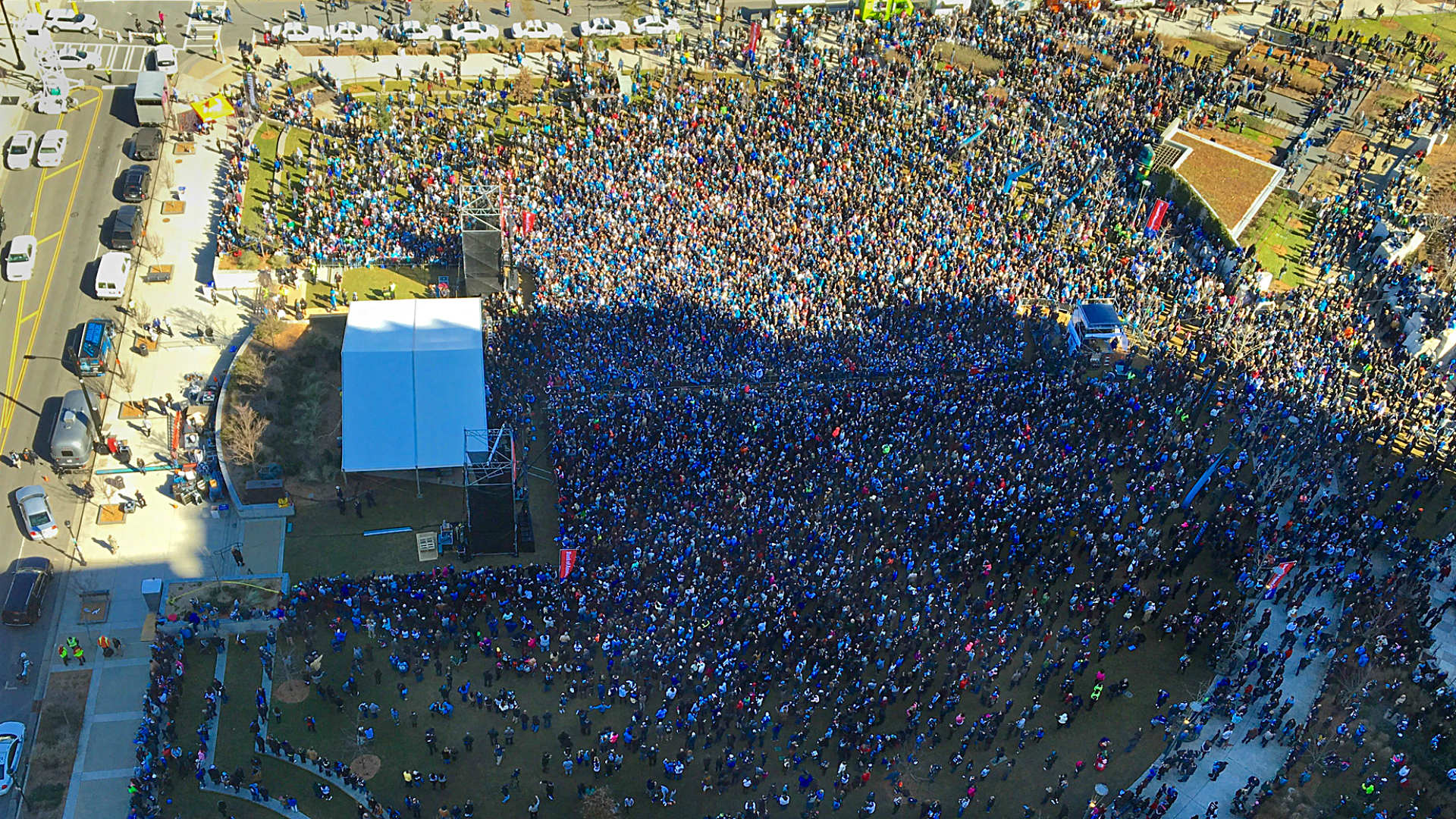 Two years ago, there was a bit of an uproar about how the Panthers asked the city for $87.5 million dollars in renovations to the 20-year old Bank of America Stadium. The Charlotte Hornets got in on the action too, riding the wave of team renaming fever to the tune of $33.5 million for upgrades to the not-even ten-year old Time Warner Cable Arena. Understandably, there was a bit of push-back and hand-wringing over the city using public funds to essentially subsidise private investment. For good reason too, this is the same city that wouldn't give George Shinn money to upgrade the old Charlotte Coliseum, and also originally voted against building a new uptown NBA arena.
In the greater American sports landscape, this isn't anything new. Major cities are routinely held just short of ransom with their respective pro sports leagues leveraging the threat of moving to another city in order to pry loose those taxpayer dollars. Ask the fan bases in San Diego, St. Louis and Oakland right now about how they feel about it. Ask fans in Seattle how they feel about the Sonics. The list goes on and on.
That electric feeling that has been so pervasive in our city in 2016? That's the feeling that cities gamble on when they make these deals with pro sports teams. Every major city that has every invested in pro sports has had daydreams about experiencing a run that Charlotte is having right now (right now!).
For the past two weeks, the entire nation has gotten to see what we here in the Queen City have known for quite a while: that Charlotte is a quickly growing bold presence. Outside of North Carolina, people across the country have been saying things like "So the Panthers play in Charlotte, not Raleigh!" and "Charlotte is in North Carolina, not South!". That beautiful skyline that we get treated to everyday has been seen by millions of new eyes, and people are recognizing the unique combination of finance and culture we have. We see this Super Bowl run as a manifestation of all the growth, development and progression that we've had for the past 30 years.
Not to mention, a whole lot of supposedly smart pundits and prognosticators have been made to look pretty silly by Cam and the crew.
That last point is not insignificant when it comes to how special this season has been. This Carolina Panthers team (led by its quarterback) has redefined what it means to be a championship NFL team, and one that embraces its culture and personality. Cam Newton has shattered stereotypes and challenged all of us to take a good hard look at who we are and how that affects what we perceive in other people. The team as a whole has carried itself in that incredibly hard to balance sweet spot between having swagger, being honorable and charitable, while also having laser-like on the task at hand.
As if that wasn't enough, this Panthers team (if they win tonight) could be looked back on as one of the NFL's all-time greatest teams. There's not a whole lot of buzz about it now, but if Carolina was to finish as only the fourth team to finish 18-1, there's going to be a lot of people taking a long hard look at putting this team in the top tier of all-time greats.
So enjoy it, Charlotte. Take pride in your dab. Wear with gusto your Kuechly jersey, your Cam jersey, or your Brad Hoover jersey for you old-schoolers. This is such a rare and perhaps fleeting opportunity to relish in the sunny spotlight that so many cities, sports fans and elected officials dream of.
Watch the Panthers win this game tonight and the city literally never be the same again because of the increased exposure for the city and for Cam Newton. If the team loses and that electricity is replaced by bitterness, it's all the more reason to savor this moment, because we might not have another one like it soon.