I can't just give you my Top 15 Albums of 2016 without first shouting out some of my favorite local Charlotte-based projects of the year. Despite its tepid reputation for local and touring music, Charlotte is not lacking for talent. There's plenty of proud and innovative musicians in the area that are ready to put Charlotte on the musical map and give the real Queen City the props it deserves. Hopefully, the city and profit-minded developers consider that and help restore some of the character to the scene by building a few more local live music venues.
In no particular order: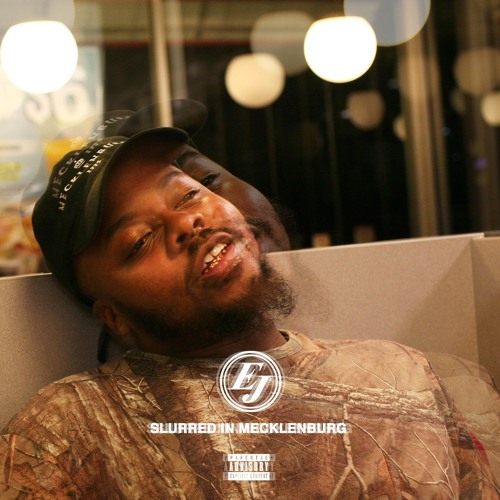 Elevator Jay – Slurred in Mecklenburg This album really could have just about made it into my overall top 15. Jay is a pioneer in Charlotte's rap scene by keeping things thick and sticky like the album title would imply, but also spitting sharp rhymes with a different flow on every track. The production and rhyming on this album are classically southern, but they never fall into tired trap clichés, with the beats and Jay's flows being different on each track. Elevator is a dangerously talented musician, able to fire off melodic raps, catchy hooks and innovative beats faster than a Cook Out drive through. Read my full review of Slurred in Creative Loafing.
Radio Lola – The Burden in Our Bones This four piece tsunami of bluesy rock & roll force has been touring around Charlotte for a few years now, and this album contains some of their finest material yet. Their dark and brooding hard rock sound is driven by the wailing, feedback-fueled guitar of Chris Hendrickson and the sultry, siren-like vocals of Dani Engle. The songwriting is also deep and emotive, but at the same time has you wanting to throw down at a moment's notice. Radio Lola partially funded this album through Kickstarter, showing that they are backed by the hearts of the Charlotte music scene.
Well$ – The Way I'm Living Makes My Mom Nervous I'm really digging this release from Well$, who seems poised for some national recognition. Durham-based Sylvan Esso give a kick start to the album with production on "Young Man". The rest of the listen is laden with punchy beats and clever word play. The album's mood is dark and brooding, but it never seems to get to a place where it takes itself too seriously. Keep an eye out for big things coming from Well$ in 2017.
Deep 6 Division (Rapper Shane and Mike Astrea) – Self-titled This is the second straight distinctively solid collaboration project that Rapper Shane has worked on in as many years, with 2015's Dap City with RBTS WIN being the first. While Dap City may have set a high bar, Deep 6 Division might exceed it with searing production from Astrea and increasingly complex and textural rhymes from Shane. The sound of the album is brutal and harsh with aggressive electronic beats powering the album throughout, creating a sound not unlike Run the Jewels. An album that meets at the intersection of hip-hop framework and punk rock spirit, this is the perfect project to get hyped to.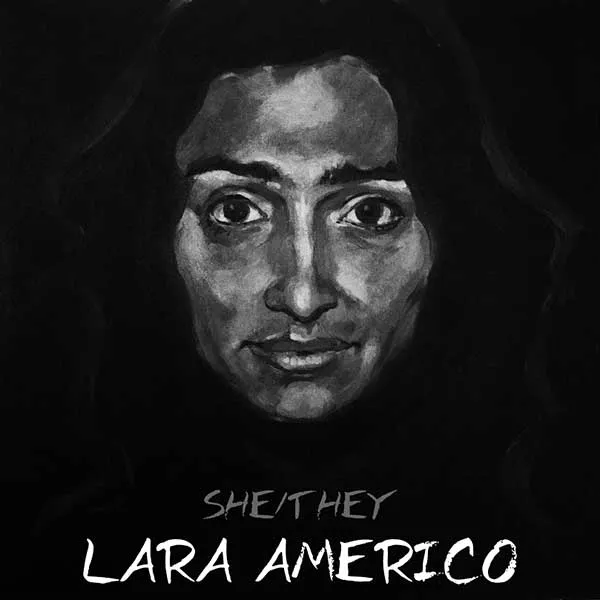 Lara Americo – She / They The debut EP from singer/songwriter/artist/trans activist Lara Americo is an intensely personal one which sees the performer pour every ounce of herself into the mix. Light on instrumentation (most songs feature only Americo's voice over an acoustic or electric guitar, bass and simple percussion), but heavy on genuine emotion and exploration, She/They is a journey through the often complex and painful process of self discovery that comes from being transgender in a testosterone-fueled straight white male society. Americo also plays all the instruments on record, sings as well as produces (often using her own closet as a recording booth), making this one of the most genuine, real and raw records you'll hear. This record is an emotional roller coaster that is as provocative as it is pure.
Miami Dice – Venus in Retrograde 80's synth rock duo Miami Dice followed up 2015's Premium Cut with this 13-track EP in October. Fans of the greasy haired, golden chained and hairy chested synth and drum track-heavy sounds will not be disappointed as Venus follows much of the same pattern. From the opening track "Something That's Real" (which samples The Whispers' 1979 hit "The Beat Goes On"), the atmospheric glam grooves transport you directly to the sweaty and sniffly clubs along South Beach circa 1986. This project was also released on cassette tape, making me wonder if cassettes are already back in style. That would be a big kick in the pants for me, after having spent much of 2016 building my vinyl collection.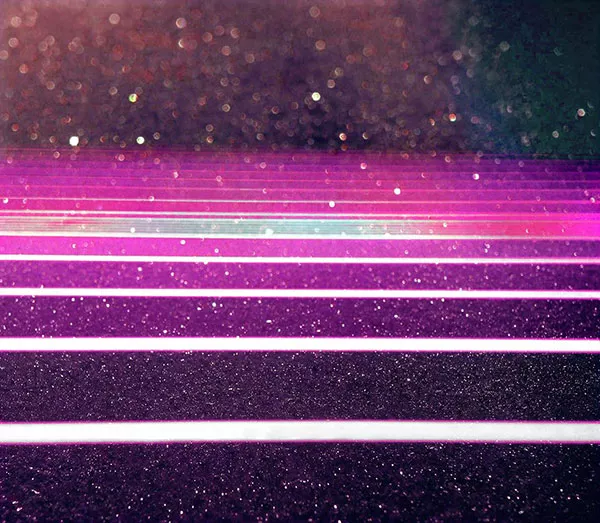 Bless These Sounds Under the City – On the Brink of Life I was very impressed with this record, released in November. Another Charlotte duo, this one consisting of Albert Strawn and Derrick Hines, the sound of On the Brink of Life is one that is diverse, bringing a wide range of influences and sonic elements to the table. Everything from indie rock to folk to electronica to hip hop is represented here, and it's clear that BTSUtC possesses a wealth of knowledge of each genre. Songs like "Suspended in Hypnosis" and "A Clever Disguise" rely on drum machines and sharp rap verses, but a song like the title track makes terrific use of lush string arrangements and clever chord progressions. In the third quarter of the album, "Spirochetes" and "Whatever You Become" all but eschew a percussive track, instead focusing on tender piano and acoustic guitar melodies. This is a tremendous album overall, one that will have me anxiously awaiting the next BTSUtC live performance and album.
Ancient Cities – Supermoon Blackout Well-established local rockers Ancient Cities released their second LP in July of 2016. The quintet is known for soundtracking many live events and parties around Charlotte, but these guys bring the heat in their own right as well. With Supermoon Blackout, Ancient Cities turns up the energy and dials in some solid harmonies, diversifying their previously straightforward rock sound. Led by the songwriting, singing and wailing electric guitar of Stephen Warwick, Blackout is a fun and jaunty listen, perfect for any feel-good sunny day. Songs like "Actress" and "Phases" contain bright and jubilant melodies that evoke early-seventies era Beatles. Many of the tracks here have been carefully crafted and it makes for a fantastic listen as an album.
Also receiving votes: Serfs – Day Hang, Andy the Doorbum and Justin Aswell – Intent, RBTS WIN – King Summer EP*, Rapper Shane – Too Busy to be This Broke
* Technically, RBTS WIN is from Asheville, but these dudes rep Charlotte so hard, perform here all the time and are close with many Charlotte artists so they get an honorary Charlotte residency from me.
If you've got a favorite #cltmusic project that I forgot to mention, or a local artist that I'm unaware of, hit me up!
Andy Goh's 2016 Music Year in Review: Top Jazz Albums
Andy Goh's 2016 Music Year in Review: Top Vinyls
Andy Goh's 2016 Music Year in Review: Top Live Music Events
Andy Goh's 2016 Music Year in Review: Garbage Albums
Andy Goh's 2016 Music Year in Review: Honorable Mentions
Andy Goh's 2016 Music Year in Review: Top 15 Albums (15-8)
Andy Goh's 2016 Music Year in Review: Top 15 Albums (7-1)